Flying Tail Farms is home to two of the most prestigious and well-respected Three-Day Event trainers in all of California. Dayna Lynd-Pugh and Kelly Pugh have worked together for over a decade. With philosophies about the equestrian sport that complement each other perfectly, they are able to provide the ultimate teaching and training atmosphere for their clients.
Dayna Lynd-Pugh – Head Trainer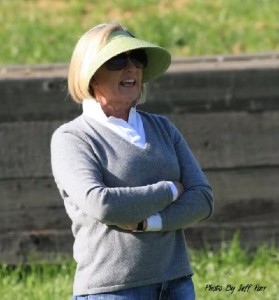 Dayna Lynd-Pugh has been teaching, training and competing at the sports top level for more than 30 years, and founded Flying Tail Farms in 1980 with her business partner Jim Hoffman. A Level 4 Certified ICP instructor (one of only a few in CA) she has helped countless horse and rider combinations achieve success and rise through the ranks of the Eventing world.
Dayna has the ability to work with all levels of students and bring out their best by making riding fun and enjoyable. Her enthusiastic teaching style and love for horses is the perfect combination to help any rider pursue their riding goals. Dayna's students frequently take home top prizes at a multitude of competitions as well as at the year end awards for California and the United States Eventing Association, a true testament to her coaching talents.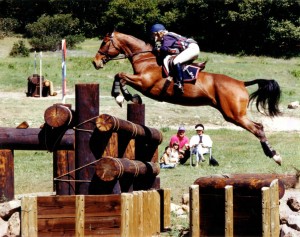 In addition to offering lessons and training at FTF, Dayna coaches at a variety of horse shows and offers clinics all over the United States. Well respected by her peers, she has served on the Board of Governors for the U.S. Eventing Association, developed and ran the Young Rider Advancement Program for California riders, coached the Area VI Young Rider Team who won multiple gold medals under her instruction, and is now the coach for the Area VII Young Rider Team.
Above all else, Dayna strives to always promote a team atmosphere at Flying Tail Farms, where students feel a part of the FTF family, and enjoy coming to the barn each and every day as she has done since founding the program.
Kelly Pugh – Head Rider/Assistant Trainer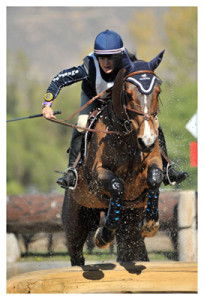 Kelly Pugh was born in Palo Alto, CA and, as Dayna's daughter, grew up at the barn riding all kinds of ponies and horses. Her love for riding is unquestionable as she shows that through her determination and tenacity to become the best. She has had much success over the years competing many horses up to the Advanced level including Copycat Chloe, a Trakehner mare Kelly started herself at age five and produced to be a competitive three-star horse.
In 2010, Kelly and Copycat Chloe prestigiously won the gold medal at the North American Young Rider Championships at the two-star level. She used that momentum to build a great career with Chloe, moving up to Advanced and winning the Markham Trophy at Fair Hill in 2011, which is the award for the top placed Young Rider.
From late 2010 to May of 2012, Kelly spent time on the East Coast as a working student for Allison Springer. She learned a new meaning for the phrase work ethic.  Allison was very demanding, but Kelly absolutely excelled in that program and quickly became the leading student who got to ride many of the horses. Recognized for her riding, Kelly was able to compete some of Allison's better horses as well as her own. Additionally, the horse management skills Kelly brought back to California are impeccable.
Kelly has demonstrated passion and desire to work hard in this sport but her strength is her natural ability to ride all types of horses making her a huge acquisition for Flying Tail Farms. Coincidentally, Kelly made the business decision to sell Chloe and Allison jumped at the chance to buy such a talented and well-produced horse.
Kelly is excited to have the ride on Corazon, a talented 2007 KWPN Gelding owned by David and Candace Garrett. Corazon was imported from England in 2015 and was produced to the two-star level by New Zealand rider Lucy Jackson. Together Kelly and Corazon won three of the five events they completed in 2015, two of which were FEI events. So far in 2016, Kelly and Corazon won the CCI2* at Twin Rivers. Kelly is very excited about his future and is grateful to David and Candace for their support and generosity.
Not only does Kelly ride well but her gregarious personality has landed her many sponsorships helping her and her horses to be at the top of their game, including SmartPak, Volatire Saddles, RevitaVet, APF, and Samshield. If you are a company interested in being partnered with this incredibly talented rider, please contact Kelly directly.