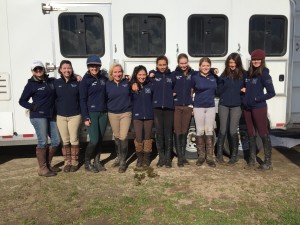 Flying Tail Farms offers lessons, training, and clinics, always striving to provide horses and students with the tools necessary to succeed regardless of the level. With a focus on building strong fundamentals in a fun, team-oriented environment, students develop skills to feel comfortable and competent in competition.
Flying Tail Farms believes in the importance of creating a realistic plan for success, whether you are an amateur, young rider, or professional. Our trainers Dayna Lynd-Pugh and Kelly Pugh take time to understand your goals, helping you to achieve your dreams, whatever they may be.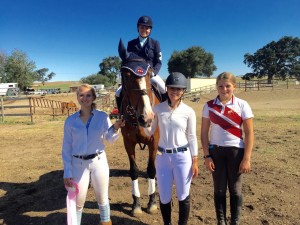 Our training program welcomes horses of all levels from just starting out to upper level competition horses. Known for horsemanship and successful training techniques, FTF can help you tune up your competition horse, train and market a horse for sale, or start your youngster.
Flying Tail Farms offers clinics throughout the year at both our facility in Gilroy, CA and across the United States. Would you like to host a clinic at your barn? Our trainers Dayna Lynd-Pugh and Kelly Pugh are also available to clinic for large groups at your location.
Below is a list of all services offered at Flying Tail Farms as well as corresponding prices:
Full Training
$750.00 per month
4 days of lessons (includes 1 training ride per week)
Each additional training ride has a $10 grooming fee
$50 monthly grooming fee to horses who are ridden daily
Rehabilitation program – 5 days a week – $750
Dayna Lynd-Pugh $85.00
Kelly Pugh $65.00
Rides $75 if we tack up $60 if client tacks up
Show Coaching Fees
$150 for Horse Trials (students in full training)
$225 for FEI events or T3D (students in full training)
$125 riding fee
$225 for students who are not in full training
Grooming fees at the horse show apply if client cannot attend
Trailering Prices
Twin Rivers – $275
Ram Tap – $275
Woodside – $125
Galway – $650
3day Ranch – $650
Copper Meadows – $700
Montana – TBD
Graining Fees
Up to 4 times per week – $30 per month (if bagged)
Daily – $40 per month (if bagged)
Daily – $75 per month (if not bagged)
To schedule a lesson or inquire about horse training, or clinics, please contact us via email or give us a call at 831-245-5662.