At Flying Tail Farms we believe in recognizing and celebrating the success of members of our barn family. Below are some recent success and barn announcements.
To submit a recent accomplishment or show highlight, please send us the detail so we can show off your success!
---
Off to a Successful Start
2016 has been a successful year so far! David and Candace Garretts Corazon "Toddy" started the year with a 2nd place finish at FCHP CCI*. He went on to win the CCI** at Twin Rivers and is currently gearing up for the CCI** at Rebecca Farms. I would also like to welcome Partly Cloudy CF to the barn, owned by both Jenny Bardsley and Dayna Lynd Pugh. She is a lovely young mare who shows tons of promise for the future! Brynn Littlehale recently imported a young horse from Germany to add to her string and we can't wait to see what the future holds for them! She also has successfully moved Amigo up to training! In other exciting news Olga Londa has successfully moved up to the Prelim level and Katie, Leah and Georgina have successfully moved up to the training level! We also would like to welcome Joan Hankins new horse Cloud and we would like to re-welcome Beverly and her two lovely horses Olli and Frenchie to the barn and Cat and her two horses to the barn! Beverly and Cat have both been long time clients and we are so excited to have them back apart of the FTF family! Lexi has recently started leasing a new horse and we are so excited for them to make their eventing debut. Little Emma recently went cross country schooling for the first time and we are so proud of her! Laci and Rachelle have been making so much progress along with Sandra, Joey, Cathy, and Cubby! We have enjoyed having Cadence and her mare Kedrah here for the summer and watching all the progress they have made as well. We are coming into the Summer season and I'm so excited for all our riders and whats in store for them.
Apart from the riders and horses I would like to welcome three new sponsors to team FTF. Style Stocks, TheraPlate and Majyk Equipe! Im so lucky to have such a great support team behind me and my horses.
2015 Recap
2015 was a very successful year for Flying Tail Farms! Kelly Pugh acquired the ride on David and Candace Garrett's Corazon and together they won the CCI1* at Rebecca Farms, the Open Intermediate division at Copper Meadows, and the CIC2* at Woodside Horse Trials. Holly Garrett also had a very successful year, wrapping it up by placing 6th in the CCI1* at Galway Downs and getting the ride on her new horse, Corvette. Olga Londa cleaned up this year, winning three events and ending the season by winning the Training Three-Day at Galway Downs. Ainsliegh Mitchell came home on her break from college and competed at Rebecca Farms, coming home with 2nd place in the Training Three-Day! Natalie Kuhny won the Young Rider Championship division at Copper Meadows on her horse Casey. We would also like to congratulate Joan Hankin on the purchase of her new horse Carlo, and Brynn Littlehale on the purchase of her new horse Amigo!
Can't wait for the 2016 season to start!
A Busy Season
It's been a busy season for everyone at FTF. The most recent results include Kaitlin Veltkamp coming in 3rd in the Advanced at Woodside. Cathy Rich completed the novice division coming in on her dressage score. Natalie Kuhny came in 5th in the prelim challenge and Olga added another training level to her record!
We now have an exciting month of July to look forward to with Ainsliegh Mitchell representing Area VI in the North American Junior Young Rider Championships CCI*. We are so proud of her and excited for her!
Natalie and Kaitlin are making the trek to one of our most favorite competitions, Rebecca Farms in Montana! Both girls are ready to go and rock their FEI divisions!
Good luck to Everyone! 
Wrapping Up The Season
Flying Tail Farms finished the year at the wonderful Galway Downs. They always do such a fantastic job and this year was no exception. The cross country courses were all new courses and asked all the appropriate questions. We brought a decent amount of horses, six in total and three of those rides being Kelly's.
Natalie Kuhny rode in the CCI one star and finished on her dressage score. A huge accomplishment for them! Brynn Littlehale completed her first CCI two star and it was a very demanding two star at that! Another huge accomplishment! On top of that Brynn has been selected for the "under 25" list to take lessons with David O Connor! We are very proud to have her representing FTF. Kelly rode three horses over the weekend and it could not have been done without the help of super groom Kassi McMillan. Every horse seemed to do a different phase everyday! Sportsfield Condi started the weekend by competing in the Young Event Horse Championships and put in a solid effort all weekend long. He then went on to compete in the long format training three day and in a huge division of around 50 horses he plced second only .3 out of first! For a 5 year old this was a wonderful weekend! Congratulations to all of his owners! Tito went on to finish his first preliminary and proved he was ready to make the move up! Tito is still being offered for sale! Check our sales page for details. The rest of our horses and riders put in great efforts all weekend and I couldn't be more proud. This sport is challenging and will be full of ups but unfortunately more often full of downs and its how you handle it all that makes you a good competitor. Thank you Robert for putting on  fantastic competition! After Galway Kelly took Katie Patton to Fresno County Horse Park so she could compete her new horse in the training division. (Congrats on your new ride!!) She only had a couple rides on the horse prior to the weekend and they both enjoyed getting to know each other over the weekend. FCHP has made huge leaps and bounds and we are so excited the show is continuing to stay in our area.
All the horses are enjoying a bit of vacation getting fat, muddy and hairy and FTF cant wait for the 2014 season!!
FTF Returns From Twin Rivers
Brynn Littlehale came in 2nd in the intermediate championships and fifth in the open intermediate. Natalie Kuhny came in 5th in the prelim championships! Kelly and Sportfield Condi won the open training division, came in third in the YEH and are ready to move up to prelim at Galway. Tito jumped two beautiful rounds and is ready for his move up to prelim at Galway.
Kaitlin Veltkamp is super happy with her 5th place ribbon in the open prelim as she should be, her first event back in almost two years. Olga came off course smiling and so happy yesterday, she now believes me that she is ready for training level at Woodside. Katie Patton rode super well and very determined this weekend, I was so proud of her, but as all of us know, sometimes our super sweet mares decide that this may not be their super sweet weekend.
I am not worried, we have a week and a half to convince her otherwise. Rockefeller also will use this week to try to relax more around the show jumps. He is silly because he eats up the cross country and gives every jump an extra foot, but the show jumps scare him, I know Kelly will show him how to win. It felt so perfect to have Teresa Harcourt back with us for the weekend,, FTF has missed her. Thank you to the Baxter family for hosting such a great event and many thanks to Katie Trafton and Shannon Lilley for putting up with me in the office eating all of your starbursts, you guys work SO hard, now I know. XOXO
– Dayna Lynd-Pugh
Return from Copper Meadows in Ramona, CA
Flying Tail Farms just got home from a Successful show at Copper Meadows! Although it was in 100+ weather all of our riders rose to the occasion and put in great performances all weekend!
Brynn Littlehale competed in her first intermediate on her horse Forgotten Emblem and added only cross country time to her score to end up in 2nd!
Katie Patton completed her first preliminary and we are so proud of her!!
In the same division Natalie Kuhny not only got a personal best dressage score she also only added a bit of cross country time to end the weekend in 3rd! She has come so far in such a short period of time and she literally commutes to FTF from Los Angeles. It's always nice to see the hard work pay off!
Ansleigh Mitchell came in 4th in that same division and ended the weekend on her dressage score!! Kelly Pugh on Tito added only a rail to her score to come in 3rd in the Training division. Rockefeller unfortunately had an MR on cross country when he slipped and fell around a turn on course, but both horse and rider walked away unharmed and that's what matters.
FTF will be heading to Twin Rivers next from September 20th-22nd, and we look forward to a bit of cooler weather there! Also, Flying Tail Farms will be schooling at Woodside this Thursday if anyone is interested in joining!
Montana and Woodside Results
FTF has had a busy few weeks with coach Dayna Lynd Pugh taking two FTF students Natalie Kuhny and Brynn Littlehale across the country to the North American Junior Young Rider Championships in Lexington, Kentucky. Both girls did a great job representing area VI with Brynn ending the weekend on her dressage score which put her right inside the top five! This is a great accomplishment and we are so proud of her! Natalie has come so far with her horse and it showed this weekend when she put in a steady performance in all the phases. Both horses came out sound and happy and both girls came out hungry for more!
The following week, FTF went to Montana where Kelly Pugh competed her two new horses having a good finish in both divisions and Condi taking home the reserve champion in his first ever Young Event Horse competition. Katie Patton took both of her horses and competed in both the novice three day and training three day and had good educational rounds.
Ainsleigh Mitchell had a great show until she ran into a bit of trouble late on course but if anything she walked away more determined than ever, and continued on to do well in her preliminary division! Thank you Rebecca Farms for putting on such a world class event!  FTF then two weeks later made their way to Woodside where Kelly won the Open Preliminary Division on Rockefeller with one of the only clean show jump rounds. Condi would have won if not for a green moment on course. He is still quite young though and for his second show ever he had a great outing!
Holly Garrett rode both of her horses adding only a rail to her score with Eclipse and finishing on her dressage score with Billy! Olga stormed around the novice to finish in fourth place! Shannon Lilley rode Cathy Rich's horse for her and added only a rail to their score for a great educational weekend. Camille Powell had a great weekend ending on her dressage score and Summer Lester had a bit of trouble at the water unfortunately but fixed that on one of FTFs weekly cross country schooling trip to Woodside.
All in all it was a very successful weekend and thank you so much to Robert Kellerhouse for putting on such a great event! We are lucky to have this facility so close to home!
Exciting New Horses Join The FTF Team
This past month has been a very exciting one for Flying Tail Farms and especially our own Kelly Pugh, as we have imported a few new horses from Ireland. Here are Kelly's thoughts on the people who have made it all possible for her as well as all of the exciting horses who have joined the FTF team:
The last few months have been a whirlwind of excitement. After traveling to Ireland and finding some world class horses, who most people are only lucky enough to dream about, I thought that I would possibly be able to bring one back to the states, but that two would be quite a stretch. I was incredibly blown away when the support and interest to help me arose, and here I am a few months later with not one, but two breathtaking horses who have made their way over from Ireland for me to ride.
Sportsfield Condi is a promising young event horse that came from the wonderful Paul Donnovan in Ireland.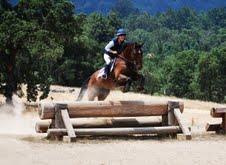 It is so great to be able to count on the quality of Paul's horses and the success we have had purchasing from him in the past. http://sportsfieldhorses.com/. This horse although young, is a dream to ride every day, and one I am confident can succeed at the top. He is the more recent of the two I am riding who came from Ireland and the one I feared I would have to only dream of rather than ride. That all changed however, when through a syndicate, some people I am fortunate to call friends and supporters stepped up to my amazement to join me on this journey with Condi.
I would like to thank the Kuhny family for contributing to the purchase of this talented youngster. Natalie Kuhny is an up and coming young rider who will be representing Area VI at NAJYRC this year. Natalie is a talented rider, and her and her horse are certainly a pair to watch for the future. In addition to the Kuhny family, Sarah Broussard and Rebecca Farms were also instrumental in my being able to get this horse.
In my opinion, the Broussard family has forever changed our sport in the United States. Through their contributions and support of riders all over the country, not to mention hosting what I consider to be the most well planned, executed, and enjoyable event in U.S. The Broussard family has changed riders lives, including mine!
I have been fortunate to receive a Travel Grant this year to Rebecca Farm thanks to the Becky Broussard Grant and have to also say that the Halt Cancer at X Fundraiser they do annually now is one you don't want to miss. They have donated thousands and thousands of dollars to cancer research, standing up for a cause we are all affected by, and it is truly admirable. You can donate to the Halt Cancer at X Fundraiser by visiting their website.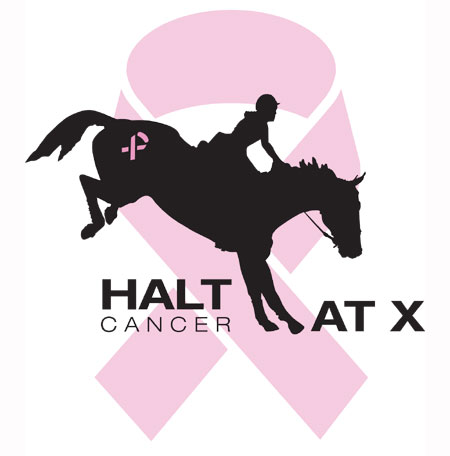 Flying Tail's own Shannon Lilley has also contributed to the purchase of Condi and it is so exciting to be in a partnership together. Shannon has been more influential in my career and my life than I could possibly convey here and I am so grateful to her for supporting me.
We are looking forward to Condi's future and his career here in the U.S. and if you are interested in becoming a part of his syndicate please contact me as we have just a few shares remaining.
The other horse I now have from Ireland and has been here a few more months than Condi is D.O.D Rockefeller, and I am very grateful to the Garrett Family who own him. It is beyond important to the sport of eventing to have people like the Garrett's in order to create horses for the future. The Garrett's daughter Holly has also purchased a new Irish horse as well. Holly is an up and coming young rider and we are so excited to share this experience with her as well as have these wonderful people at the barn!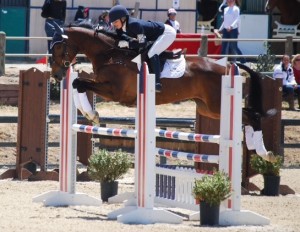 I was not the only one fortunate enough to purchase incredible horses from our agent in Ireland Aiden O'Connell. Shannon has a new exciting horse as well thanks to his impeccable eye for talent and they are doing quite well!
We have been working with Aiden for the past 8 years now and he has successfully found us every type of horse in every price range. Aiden has helped us purchase promising babies like Ballingowan Pizzaz who we purchased as a 5 year old and went on to be a gold medalist at the Pan Ams. He has also found solid amateur horses that have safely taken our adult riders up through the levels, young rider horses, like Rock Classic who is shooting to do a one star with his young rider this year, upper level horses like D.O.D Rockefeller who we imported on our last trip, along with another young rider horse and a couple promising babies like Sportsfield Condi. We appreciate Aiden's help so much and will continue to recommend and work with him in the future. http://www.jumpireland.com/pages/aidan_o.htm
That's all for me for now, I just wanted to take a minute and recognize the unsung heroes who make it all possible. Thank you for believing in me, for supporting my dreams and for being a part of the FTF family! Here's to a great time in Montana for those going.
-Kelly
Woodside Recap
Woodside was a great show for Flying Tail Farms. We had 15 horses compete spanning all the levels. Some of the highlights were Kelly aboard DOD Rockefeller finishing second in the open preliminary, and riding Tito in open training finishing on his dressage score. She also rode Spot in the advanced where she won the dressage and, unfortunately, had some control issues on cross country so she had to retire. Shannon rode in her first horse show in what feels like an eternity. She rode two in open training and her new horse, Kilmountain Oreo, in open novice. All three horses competed successfully and Shannon is extremely happy to be back in action! Olga rode her horse Douglas Rock to a sixth place finish in novice. Abbie Read had her best show yet on Hanz where they ended up sixth in the preliminary rider division. After a tumultuous spring, new FTFer, Natalie Kuhny, had a very successful show to prepare herself for NAJYRC. Brynn Littlehale and Forgotten Emblem also had a strong performance in the preliminary challenge and is on her way to NAJYRC as well. Brynn and Natalie will make a great team! Kaitlin and her young horse, Nikos, improved so much since Twin Rivers to finish on their dressage score in their second novice. Holly Garrett rode both her horses in novice and her new one, Eckland's Padiwack, was fantastic for only being their second show together. Hollie rode Eclipse as well and mastered the dressage with a 21. Hollie Read and Rock Classic had a solid performance in preliminary rider as well. Teresa Harcourt and Skip were fantastic in their second advanced performance. We are so proud of all of our students and horses at FTF. This weekend was a pleasure!
May Recap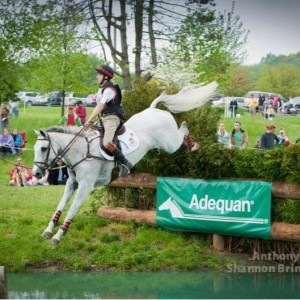 We are so proud of our rider Zach Brandt who had a top ten finish and is the third Flying Tail Farms Rider to come in the top ten at the Jersey Fresh CCI3*. Zach is following in the footsteps of Flying Tail riders Nick Cwick and Shannon Lilley. He is also the second rider to receive the Markham Trophy for being the highest placed young rider in a CCI three-star, Kelly Pugh received it at Fair Hill CCI three-star. Congratulations to Zach and the rest of the west coasters!
Kelly Pugh and Holly Garret competed at Galway Downs this weekend and Holly had a great weekend showing her new horse Billy in their first event together! It is an exciting partnership and we cant wait to see all that they do in the future! Kelly rode her new horse Rockefeller owned by David and Candace Garret to a third place finish in the Open Preliminary! Kelly's other horse Tito was excited to be competitng after some time away from the show ring!
On to woodside!
Twin Rivers Recap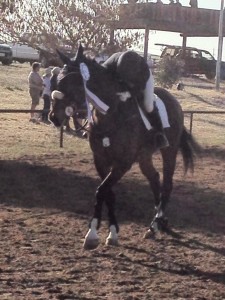 What an exciting weekend for Flying Tail Farms at Twin Rivers Ranch! We are so proud of the accomplishments of all our horses and riders! Zachary Brandt finished impressively in second place aboard his mare Skotty in their first CIC 3*. Theresa Harcourt competed in her first advanced level competition with a stellar second place finish as well! Our own Kelly Pugh finished in fifth place with Spot On in the CCI 2* and had a very exciting fourth place finish on her new horse D.O.D Rockefeller, owned by David and Candace Garrett. Brynn Littlehail had a great weekend, completing her first CCI* aboard Forgotten Emblem and is now officially qualified for the NAJYRC! Hollie Reed completed her second preliminary event, and both Hollie Garrett and Cathy Rich completed their first attempts at a Novice Three Day! Kaitlin Veltkamp had an educational weekend on her young horse and we can't wait to see her back out competing her 2* horse! Natalie Kuhny had a great weekend with her horse and we are all very excited to see them out competing! Overall it was a weekend full of accomplishments, improvements, and most importantly FUN! Go Flying Tail Farms!
Copper Meadows Recap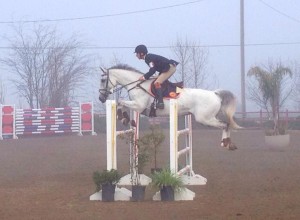 The entire Flying Tail team had an awesome weekend at Copper Meadows! Dayna and Kelly both celebrated their birthdays the week of Copper, Kelly celebrating hers during the event!
Everyone in FTF finished in the top five this weekend, with Brynn Littlehale getting the lowest scoring young rider award in the prelim division, and Zach Brandt finishing third in his second advanced. Kelly and Spot added another top five finish to their resume in the intermediate division.
Twin Rivers a Success for FTF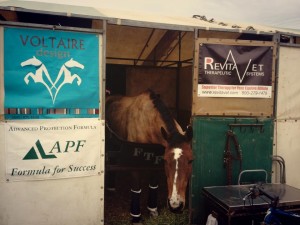 Twin Rivers was great fun, with new courses by James Allison it certainly made for excitement and extra course walks. We also enjoyed some time riding the mechanical bull at a local twin restaurant!!
I think it is safe to say that Kelly had one of the most beautiful SJ rounds of the whole Intermediate group (and it was a large group).  Her cross country looked easy and it was only her second outing at the level with Spot.
Zach kept his head in his first advanced, which coach Dayna was very proud of.  His cross country was absolutely foot perfect because he navigated around the course in a smart manner.  We were all so pround and cannot wait for more to come for him, what fun it was to watch.
Brynn Littlehale rode Forgotten Emblem in her first preliminary with him after buying him a week ago.  He is not like anything she has ever ridden.  She would have been second had she not gotten stuck behind a rider who was having trouble on the course and going slow.  The rider didn't realize or move over thus giving Brynn time penalties on xc as she had to slow Michael down. None the less, this pair seemed to gel very well!
Hollie Read had a very successful show on Rock Classic in Jr training and ended up 5th.  Katie Patton rode two horses in Jr training as well and had a very productive show on both horses.
Kaitlin rode her 4 yr old horse in his first horse show going Beg. Novice. This was Kaitlin's first show since riding Undie in the 2 star at Galway one year ago. It was very exciting for Kaitlin to be back and to bring her new horse  out. He competed the weekend and will move up to novice next show.
We are incredibly proud that our clients represented FTF so well.  Dayna, Kelly and Shannon cannot wait to see what is to come the rest of the season! Congrats to all!
Galway Downs Kicks Things Off For 2013 Season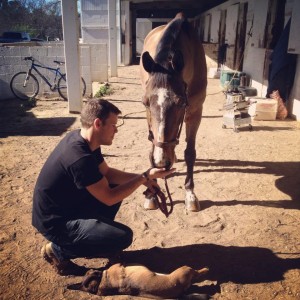 Things are officially underway for 2013! Our first event of the season at Galway Downs was very successful, and it is safe to say we are excited the winter waiting is over and competition has begun! Kelly's boyfriend Tyler attended his first show ever and was a big help, so we are excited to welcome him to the show team. Good luck to all our FTF riders this year.
Congrats to Zach Brandt on Finishing 1st for the 2012 Area VI Year End Intermediate Young Rider Award!
See all 2012 Area VI awards here.
Copycat Chloe Sold to Allison Springer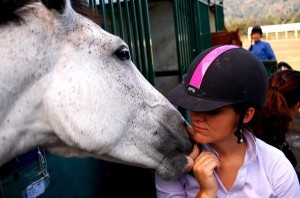 Allison Springer Announces Acquisition of Copycat Chloe
Springer Purchases Kelly Pugh's Copycat Chloe
Flying Tail Farms Hosts 2013 Developing Rider and High Performance Training Sessions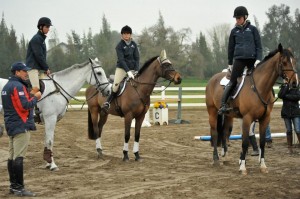 We loved having all of the riders here at FTF for the training sessions! Read what Shannon had to say as she reported about the training sessions and the terrific training tips we learned from David O'Connor.
Area VI Brings Home NAJYRC Gold 2012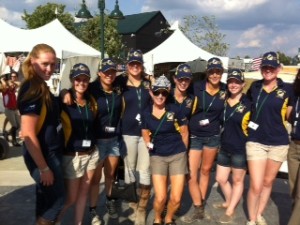 Congratulations to all members for the Area VI 2012 NAJYRC Eventing Team on the CCI2* Team Gold! A huge thank you to all who made it possible.
Red Fox Farm Hosts West Coast High Performance Training Session
FTF was proud to welcome Captain Mark Phillips himself for the west coast high performance training session comprised of Max McManamy, MacKenna Shea and our very own Shannon Lilley! It was a blast having the Captain and coach of the upcoming U.S. Olympic team at our barn, and a joy to see these girls ride. Thank you to all who helped and came to watch the excitement.
Some photos of the fun: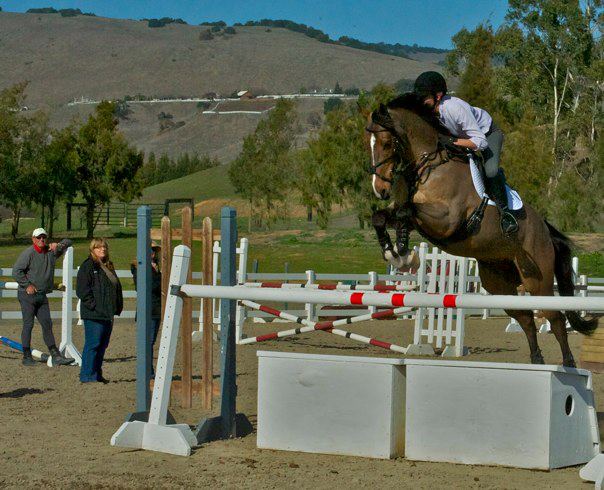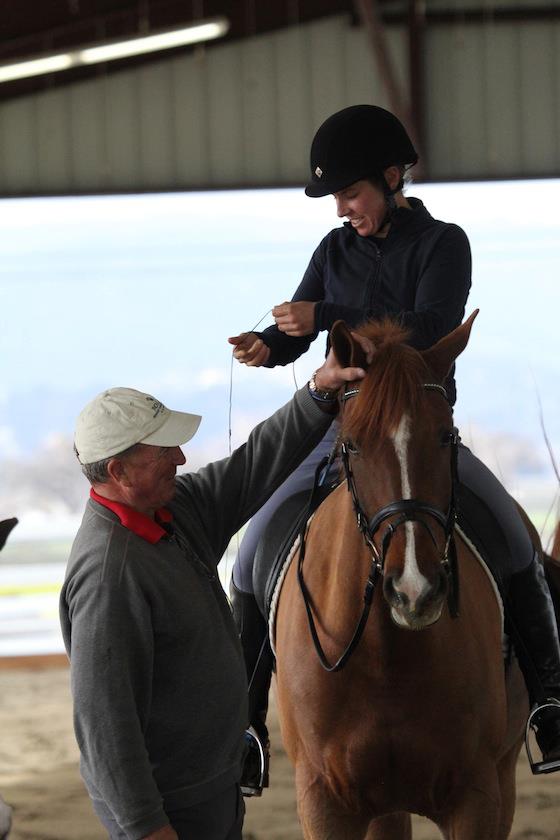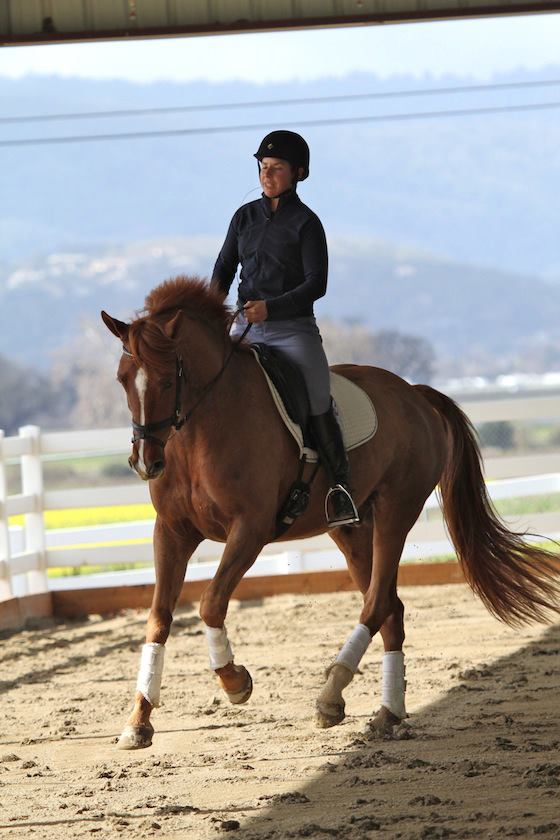 Luck of the Irish Brings Us Exciting New Horses (some green, some not, but all fantastic)!
As many of you know, we recently made another trip overseas to search for what we hope will be future superstar horses, and we are happy to report the trip was a huge success. We were event guests of Aiden O'Connell to the Du Hallow Hunt Ball in Ireland. More to come as these horses begin to arrive.
A photo from the ball: